Under the banner of the "Artist in Residence Alliance Hub Project", a program organized in cooperation with the Kyoto municipal government, Kyoto Art Center held a symposium and a round table talk (FY2016 Symposium, FY2017 Round Table), and used those opportunities to construct networks among artist in residence programs. Building on the results of those opportunities, Kyoto Art Center then teamed with the global artist in residence network Res Artis and held an international conference regarding artist in residence programs entitled "Res Artis Meeting 2019 Kyoto", with the goals of constructing an even more international network and revitalizing artist in residence programs within Japan.
The conference included the classic artist in residence program format, in which "time and location" are provided, and also considered new artist in residence models responding to the changing socioeconomic environment. Participants discussed topics including how these new models should be evaluated, how artist in residence programs should relate to society and fulfill artist needs, and how these innovative models should be launched.

This was the first Res Artis meeting to be held in seven years since the Tokyo General Meeting in 2012. Japanese artist in residence programs have also changed during those seven years, and this conference proved to be an opportunity for foreign artist in residence organizers to learn about the current state of the ever-changing Japanese artist in residence programs, and how things have changed since 2012 onward. The meeting succeeded in gathering 170 participants from 30 countries and regions, and showed signs of an increase in international interest regarding Japan and also the city of Kyoto.
At the conference, the potential was discussed for new models for artists in residence programs to respond to the various issues in current society, including environmental issues, the sharing economy model, and the aging population. This is a major topic, and concrete resolutions were not immediately attainable in this meeting. However, ideas for ways to be active moving forward were provided through efforts such as introducing examples of artist in residence programs active on the cutting edge.
The third day incorporated a program of visiting actual art spaces in Kyoto city. Participants saw Kyoto's diverse art scene. They were able to experience firsthand the excitement of Kyoto with its brilliantly shining unique art spots, such as artist share studio space, a residence program organized by a foreign government body , and an artist-run guest house + gallery combination .
This conference proved that it could function as an actual networking hub, with successes including an advancement on talks to link Japanese and foreign artist in residence programs. The questions of how to draw on this experience to give back to Japanese artists and how to create a platform for doing so are issues that we will address moving forward.
Res Artis Meeting 2019 Kyoto -Creative Encounters: Reimagining Residencies
February 6 to February 8, 2019
Venue: Kyoto Art Center, Kyoto City University of Arts, Villa Kujoyama, Goethe-Institut Villa Kamogawa, kumagusuku, Seishun-Goro (Gallery of the Youth), Art Space Yosuga, VOSTOK
Participants: 174
Countories/Regions: 30

Organized by Kyoto City, Kyoto Art Center, Res Artis Foundation, the Agency of Cultural Affairs of Japan Government
Subsidized by Embassy of the Kingdom of the Netherlands
Supported by Goethe-Institut Villa Kamogawa, Villa Kujoyama – Institut français du Japon, Union of Kansai Government, Kyoto City University of Arts, AIR Network Japan
Program
Keynote speech: The changing world situation and the role of artist in residence
Speaker: Seiichi Kondo, Chairman of Kyoto Arts and Culture Foundation (Japan)
Discussion: Context for Change
Speaker: Mayumi Yamamoto, Chief Program Director, Kyoto Art Center (Japan); Anupama Sekhar, Director, Culture Department, Asia Europe Foundation (Singapore); Taru Elving, Artistic Director, Contemporary Art Archipelago (Finland)
Moderator: Sarah Gardner, Secretary and Board Member, Res Artis (Australia)
Presentaion: Overview of arts residencies in Japan
Speakers: Yuichiro Yoshida, Program Director, Kinosaki International Arts Centre (Japan); Wataru Shoji, Producer, PARADISE AIR (Japan); Junpei Mori, Director, PARADISE AIR (Japan); Heidi Vogels, AiR Platform NK Coordinator, TransArtists, DutchCulture (Netherland); Marie Fol, Board Member, On the Move (Netherland)
Moerator: Mami Odai, AIR Director, Sapporo Tenjinyama Art Studio (Japan)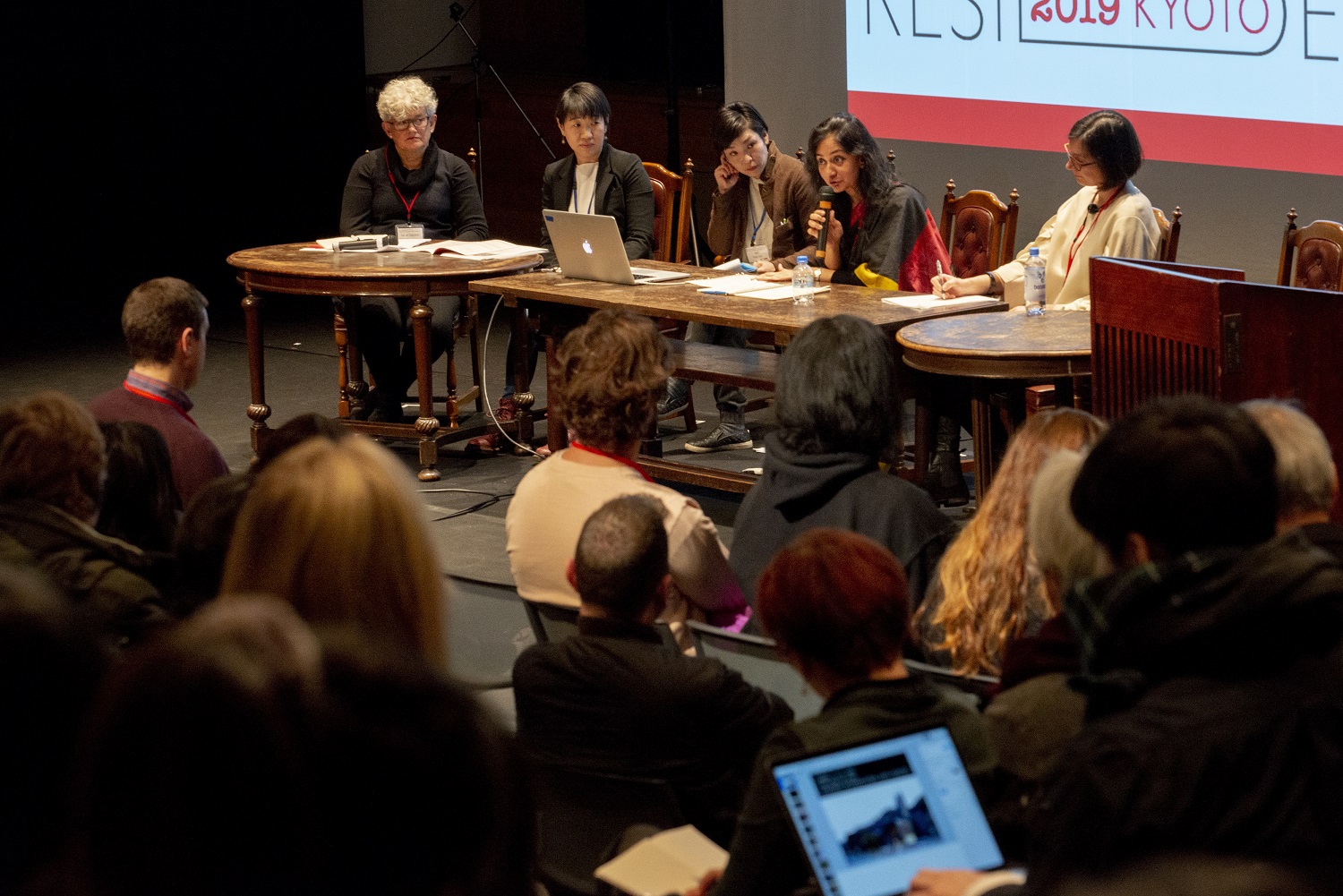 Discussion: Residencies that Revitalize Communities
Speakers: Teiko Hinuma, Secretary General, AIR Network Japan, Program Director, Rikuzentakata Artist in Residence (Japan); Arie Syarifuddin, AIR Coordinator, Jatiwangi Art Factory (Indonesia)
Moderator: Yuki Asakura, Research Officer, Cultural Affairs, Japan Government (Japan)
Video Presentation: New Residency Typologies
Speaker: Jean-Baptiste Joly, Former Founding Director and Artistic Director, Akademie Schloss Solitude, Res Artis Honorary Board Member (Germany)
Moderator: Anna Lovecchio, Curator of Residencies, NTU Center for Contemporary Art (Singapore)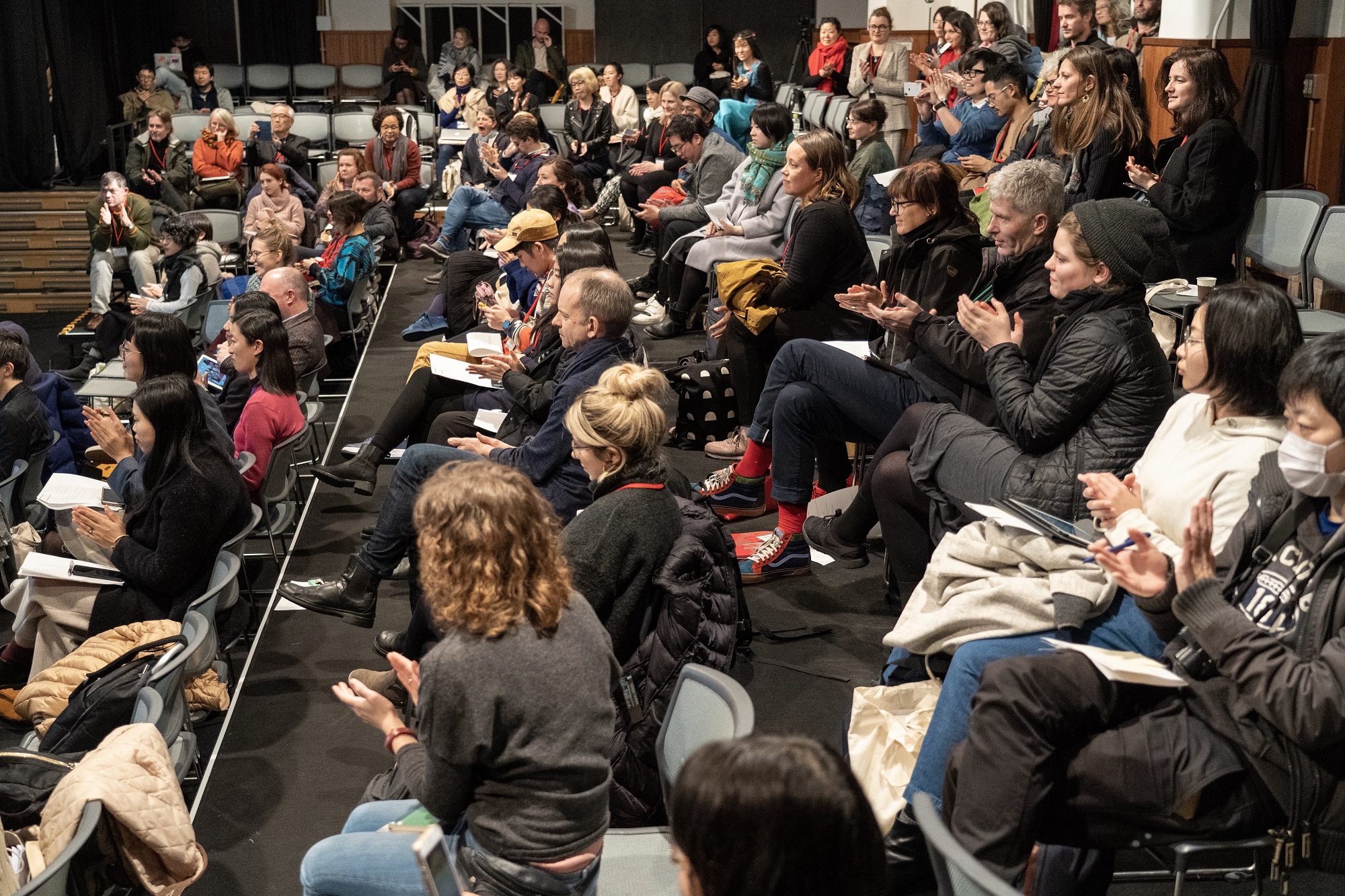 Presentations: Next Wave Residencies
Speakers: Petra Johansson, Artistic Leader and Operational Manager, and Davor Abazovic, Producer, Art Inside Out (Sweden); Maayan Strauss, Director Container Artist Residency (USA); Wataru Shoji, Producer, PARADISE AIR (Japan); Drew Bennett, Creative Director, Facebook Residency (USA); Mkrtich Tonoyan, Artist, President, Akos Cultural NGO (Armenia); Cai Liyuan, Curator, LUXELAKES A4 Art Museum (China), Neta Meisels, Co-founder, Hamiffal (Israel)
Workshop: Res Artis Workshop for Emerging Arts Residencies
Facilitators: Maryam Bagheri, Res Artis MENASA Cluster Coordinator (Iran); Vincent Liew, Res Artis Board Member, Artist (Singapore)
Workshop: Microresidencies
Facilitators: Tatsuhiko Murata, Director, Youkobo Art Space, Honorary Board Member of Res Artis
Co-founders of Microresidence Network
Antti Ylonen, Waria Artbreak (Finland)
Mkrtich Tonoyam, ACOSS (Armenia)
Hirofumi Matsuzaki, Studio Kura (Japan)
Gideon Smilansky, Director, Artist-Run Alliance (Israel) and more.
Workshop: New Website Training for Res Artis
Facilitators: Birte Gehm, Communication and Operations Manager, Res Artis (Germany/Netherland); Tony Youssef, Lead Experience Strategist NOW Digital (Australia)
Workshop: Archiving Residency Outcomes
Facilitator: Mami Oday, AIR Director, Sapporo Tenjinyama Art Studio (Japan)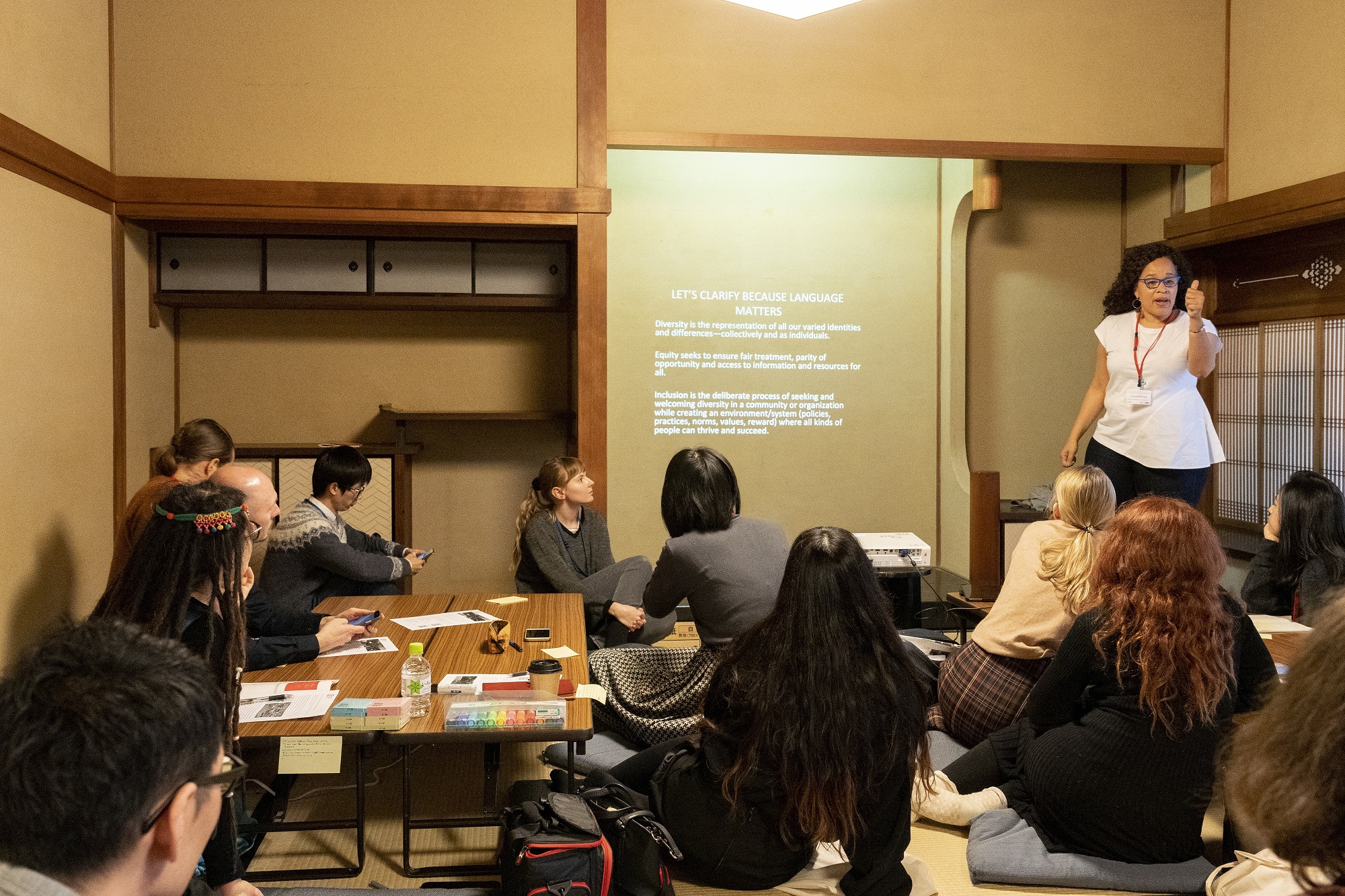 Workshop: Ensuring Diversity in Your Residency Program
Facilitator: Lisa Hoffman, Executive Director, Alliance of Artists Communities (USA)
Discussion: Perspective on Evaluation
Speakers: Marianne Magnin, Board Chair, the Cornelius Arts Foundation (UK); Diane Isabelle, Program Manager, Council of Arts and Letters in Quebec (Canada)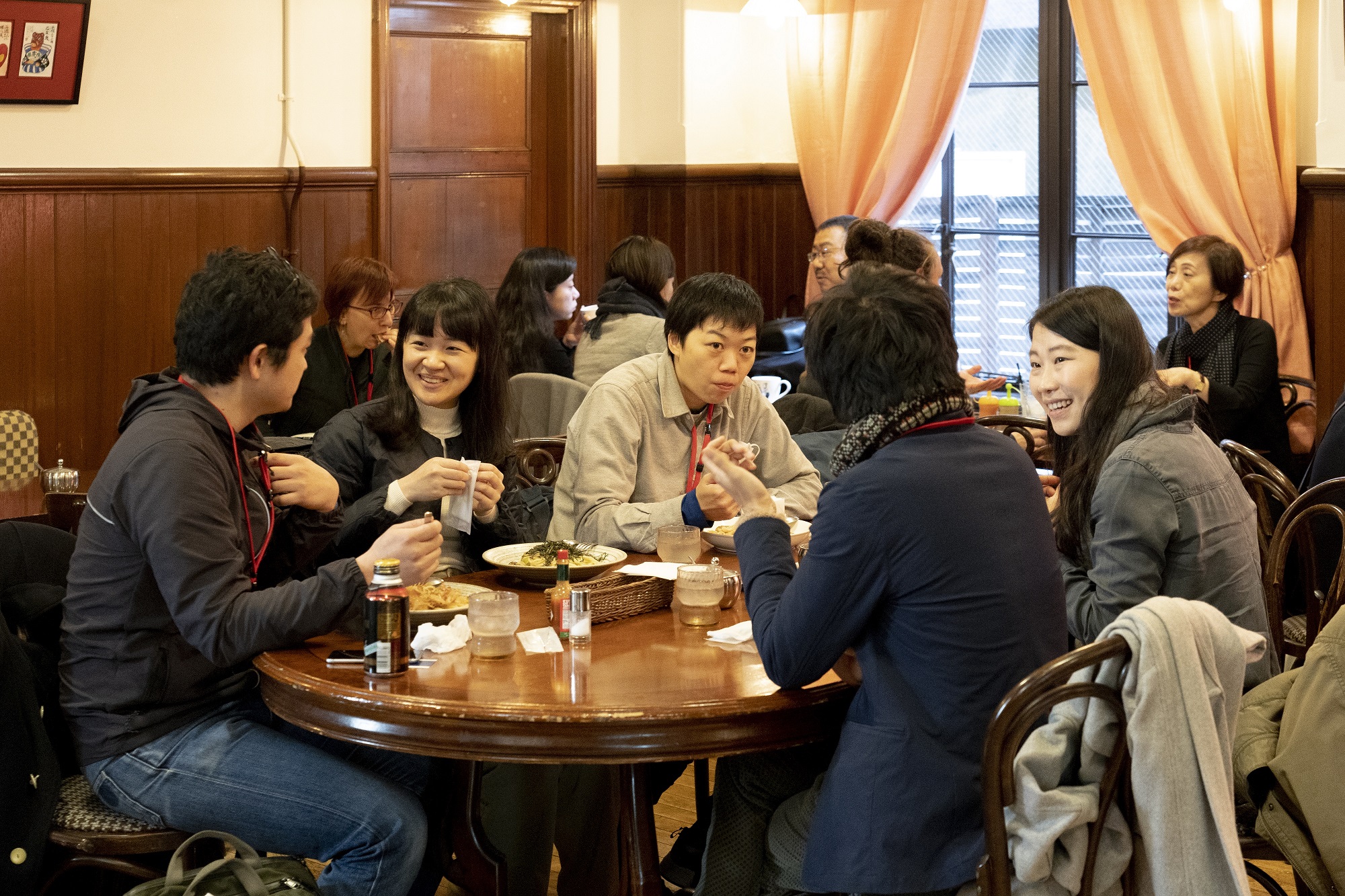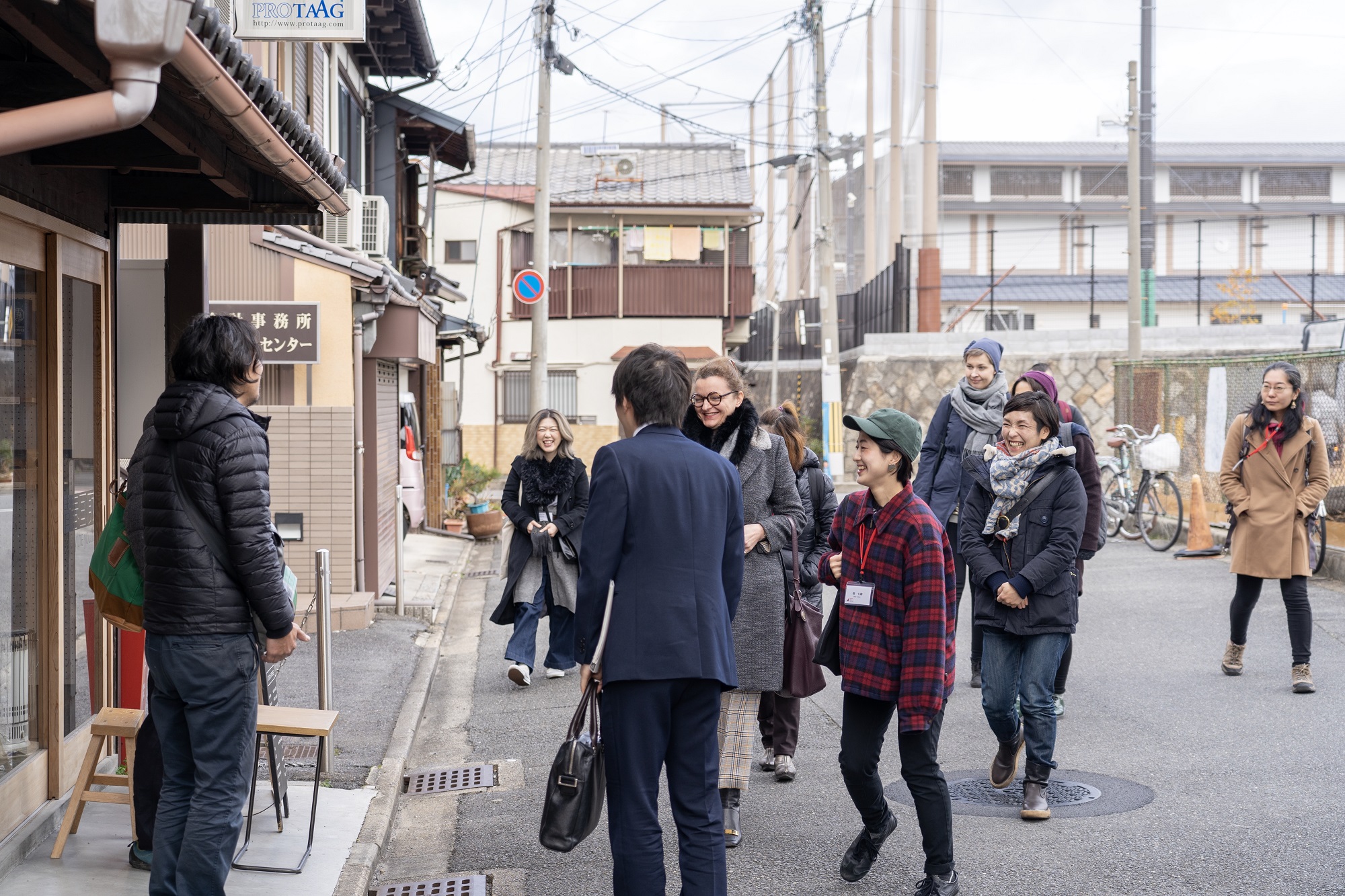 <iframe width="560″ height="315″ src="https://www.youtube.com/embed/dItNgXdWepM" title="YouTube video player" frameborder="0″ allow="accelerometer; autoplay; clipboard-write; encrypted-media; gyroscope; picture-in-picture" allowfullscreen></iframe>