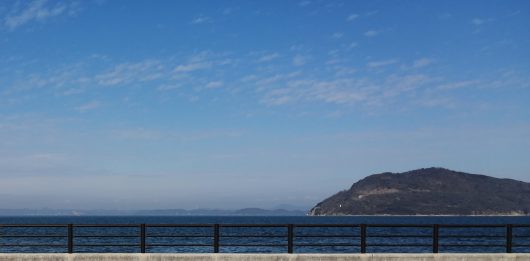 Ego Building
Host organization

Toho Motors Co., Ltd.

Address

11-3, Kameicho, Takamatsu city, Kagawa prefecture, 760-0050 Japan
Overview

AIR Program information
Objective
-We want to support artists and creators.
-We want to make the area around our building, including the Takamatsu City shopping district, an attractive and unique area full of art.
-We want to convey the charm of Kagawa through artists.

The above three points are the objectives of creating this artistic living space.
Organization activities
-Artist in Residence.
-Real estate leasing and management.
-Invigorating local communities.
Founded in
2022
Background
By offering our retro building "Ego Building" at a bargain price, we want to support artists and creators and revitalize the region.
Location / Environment
Kagawa Prefecture is blessed with a warm climate where you can enjoy the countryside and abundant urban amenities.
Located in the center of Takamatsu City, Kagawa Prefecture, this building has good access to the attractive islands of the Seto Inland Sea.
There is a shopping street with a covered arcade in the immediate vicinity, so you will not have any trouble with your usual shopping and dining even on rainy days. Various events are held on weekends and holidays. Public transportation is only a few minutes' walk away, making its location very convenient.
Notes
This building also houses several people from the general public. Please follow the etiquette and rules so as not to bother the other residents and in turn this will build good relationships with the owner and residents.

Contact
Toho Motors Co., Ltd.
11-14, Kameicho, Takamatsu city, Kagawa prefecture, 760-0050 Japan
E-mail: srhbg526@yahoo.co.jp
facebook:https://www.facebook.com/2525egobuilding
Twitter:https://twitter.com/ego_building
Instagram:https://www.instagram.com/egobuilding/
Contact person: Ego
Facility information
Studio information
Not available
1 to 2 people: 4 rooms available.
Presentation space
Available
One room in the building is both an exhibition room and a free space. You can also interact with other residents and use it at as a workshop (preferential usage of this free space for AIR residents).
Location
About 5 minutes' walk from Kotoden Kawaramachi Station or about 20 minutes' walk from JR Takamatsu Station.
Open calls
Currently there is no program available for application.